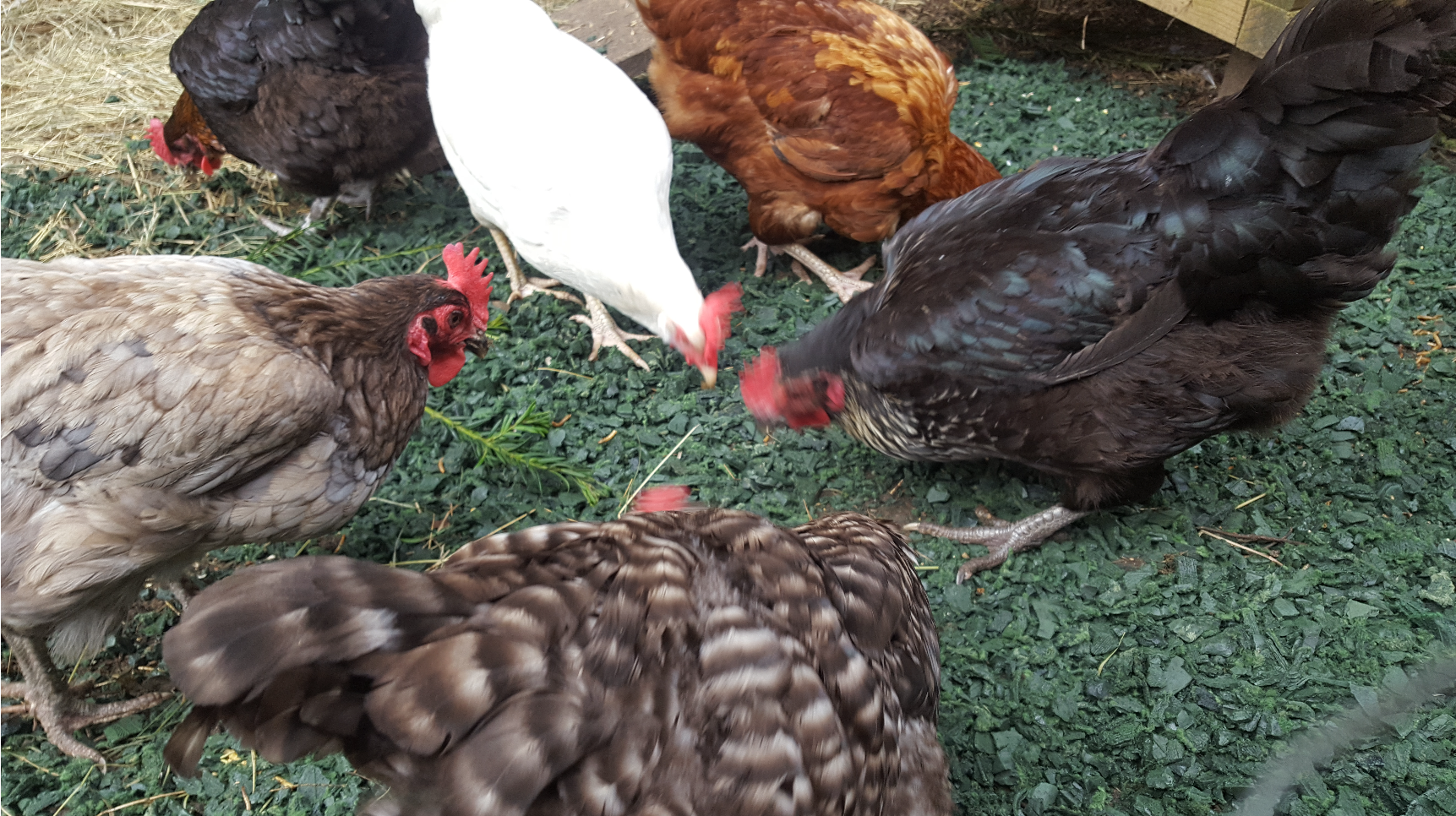 As we enter the month of September, it seems the winter months are quickly approaching. For most of us this means stocking up on hot chocolate and fluffy socks, however for some we must ensure our chickens are warm through out the winter. Safety Play rubber chip doesn't hold on to any moisture, therefore cannot freeze or frost over when the temperatures suddenly drop. This ensures that your feathered friends are not stood in freezing or damp areas for prolonged periods of time, giving you piece of mind on even the coldest mornings of British winter.
Safety Play chippings are approximately 20mm in size with a dyed colour coating that does not run or stain, even when wet. Due to the sturdy nature of our rubber chippings they allow for plenty of brushing, hosing and general chicken scratching, so you know your run will easily clean with out needing to be topped up annually.
Rubber chip holds on to even the smallest amount of warmth so even on the coldest of days the chip will absorb the sunlight ensuring that the rubber is warmer than the ground.
A clean well looked after pen will ensure your birds lay for longer and are happy and healthy.
Safety Play rubber comes in seven captivating colours which, in winter months where there is very little colour outdoors, will add a much needed splash of colour, you and your chickens will appreciate!
Safety Play Colours
• Brown
• Black
• Blue
• Terracotta
• Plum
• Green
• Grey
Benefits of Safety Play Chippings
Our rubber chippings provide an excellent surface for your runs because:
•They will not rot
•They cannot blow away
•They wont hold moisture
•They dry almost instantaneously
•They are easy to clean, making them incredibly hygienic
•They are aesthetically pleasing
HOW MUCH DO I NEED?
To find out how much Safety Play chip you need to fill your chicken run use our handy coverage calculator in the link below.
COVERAGE CALCULATOR