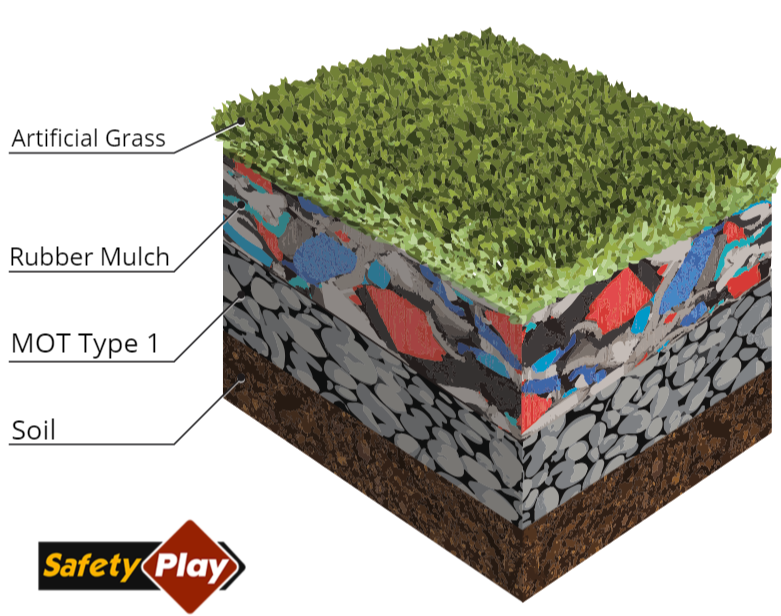 Benefits of a Resin Bound Base;
All resin bound rubber comes with a critical fall height certification (as per BS EN 1177:2008)
You can smooth out undulations without too much preparation work
We glue the artificial grass to the rubber base (no lifting in the wind or curling edges to worry about)
No need for a wooden frame around the grass perimeter.
Installing a base for artificial grass
You can install your own resin bound base, we have mapped out step by step instructions on how to install here.  
Before cutting or joining your artificial grass, we highly recommend that you allow it to acclimatise to its new home.
This will make the installation process much easier to complete. But how exactly do you allow artificial grass to acclimatise?
Luckily, the process is very easy as it requires you to do nothing!
Basically, all you'll need to do is unroll your grass, position it in the approximate place that it is to be installed, and then allow it settle down.
Why is it important to do this?
In the factory, at the end of the artificial grass manufacturing process, a machine rolls up the artificial grass around plastic or cardboard tubes to allow for easily transportation