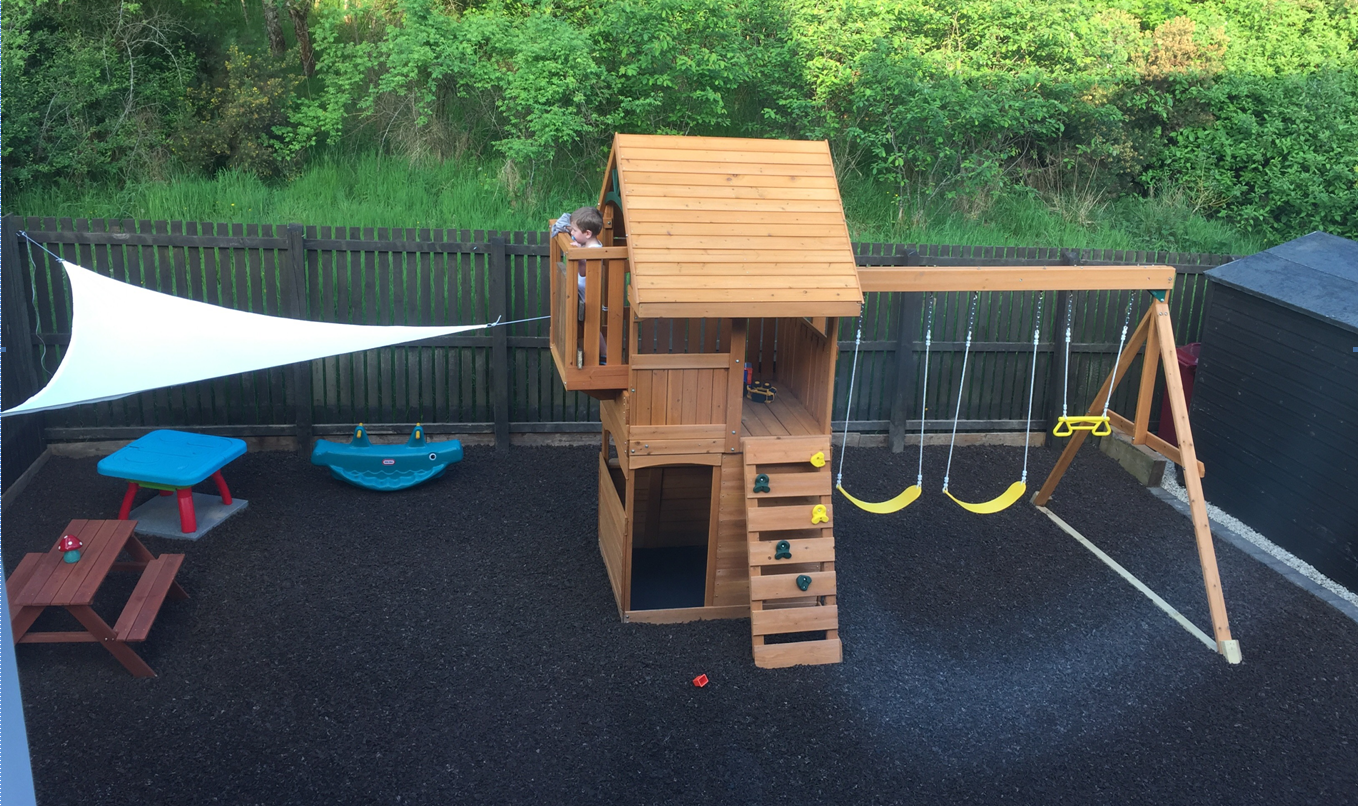 Are your borders a bit jaded? Do you have a patch of garden that just needs a boost? Have you considered using a recycled rubber bark?
Safety Play have created a range of coloured 20mm recycled rubber chippings and rubber bark as a ground cover alternative by recycling end of life tyres. By using these chippings not only can you brighten up the dull areas in your garden, you're also helping the environment.
We have developed the 20mm chipping to be used in a range of areas including, landscaping, play areas and even chicken runs. By using the chipping in these areas we are helping to give a new lease of life to used vehicle tyres.
Over 100,000 tyres come to the end of their working life every single day in Great Britain! Safety Play has committed to recycling and re purposing as many as we can. We do this by creating environmentally sensible products including the 20mm chipping, rubber crumb and also rubber mulch.
This innovative product not only gives your garden a splash of colour. The chippings act as a weed suppressant and also provide plenty of warmth for your plants and roots. They are free draining and even dry quickly as they hold onto the suns warmth longer than the more traditional chipping styles.
You can create a permanent landscaping surface by bonding our rubber mulch products with resin. This is ideal for pathways, play areas and around tree roots, as you can lay the mulch and 20mm chippings directly onto the grass (with a weed suppressant membrane).
Unlike the traditional wood bark, our 20mm chipping:
Do not rot or decompose
Do not blow away
Chippings dry quickly
They retain heat
Is a great weed suppressant
Hold their colour and shape
Make ideal planter topping
They are really long lasting.
Using Safety Play's recycled chippings as a rubber mulch really does help the environment and your garden. By using the chipping you are adding a real splash of long lasting colour to your garden.